Jane Magrath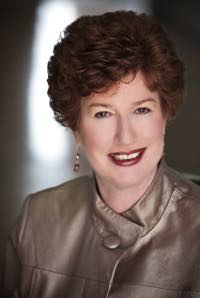 Dr. Jane Magrath is internationally known as an author, clinician, and pianist. Her book The Pianist's Guide to Standard Teaching and Performance Literature has become a classic reference work for pianists throughout the US and abroad. She also is known for her more than forty piano literature editions through Alfred Publishing Co. that are used widely in the U.S. and abroad. Respected nationally and internationally, she has presented over three hundred workshops and master classes throughout the US and on four continents. Currently, Magrath is Regents' Professor and holds the Grant Endowed Chair in Piano Pedagogy at the University of Oklahoma, where she was named Rothbaum Presidential Professor of Excellence in the Arts and serves as Director of Piano Pedagogy. She was inducted into the Oklahoma Higher Education Hall of Fame in 2016. Students and former students have been placed in university and college teaching positions throughout the US and many have won numerous prizes and competitions. Magrath will present a master class, several lecture/workshop sessions, and teach private lessons during the 2018 CMF Piano Seminar. She is Director of the CMF Piano Seminar. MORE…
---
Alan Chow

Acclaimed for his "elegant poetry and virtuosic fire," Chow has won major competitions including First Prize at the Concert Artists Guild International Competition and the Palm Beach International Piano Competition. Chow also was a prizewinner in the William Kapell International Competition and was Silver Medalist and Audience Favorite at the Gina Bachauer International Piano Competition. A Steinway artist, Chow has performed in recital and in concert with orchestras from coast to coast in major music centers in over 45 states. He regularly tours Asia with performances in China, Hong Kong, Japan, Taiwan and Singapore. Chow studied with Nelita True at the University of Maryland where he graduated Co-Valedictorian; with Sascha Gorodnitzki at The Juilliard School where he was awarded the Victor Herbert Prize in Piano; and with Menahem Pressler at Indiana University where he received the Joseph Battista Memorial Scholarship. Previously on the piano faculty at Northwestern University for 19 years, Chow joined the faculty of the Eastman School of Music in fall 2017.
---
Ralf Heiber
Ralf Heiber was born in Berlin but grew up in Toronto, Caracas, Brasilia and Barcelona, since his father was in the diplomatic service. He began studying the piano at the age of eight under the French pianist Monique Duphil and later studied with Maria Carbonel de Massiá while living in Barcelona. In 1983 he began his professional training with Roland Keller, first at the Academy of Music in Lübeck, and then at the Academy of Music and Dramatic Arts in Vienna, where he graduated with honors. His contact with different languages and cultures formed the basis of his interest in art song. A recipient of numerous prizes in solo piano, he was also awarded the accompanying prize at the International Brahms Competition in Hamburg and first prize at the International Schubert Competition in Vienna. He regularly appears as a soloist and is frequently sought after as an accompanist for renowned singers. His recordings have been highly acclaimed by both the public and press. Additionally, he is In demand as an adjudicator for international competitions and regularly conducts masterclasses worldwide (Austria, Italy, France, Spain, China, Japan and Korea). Besides concertizing, he heads the piano department at the Haydn Conservatory in Austria. Many of his students have competed internationally and been awarded prizes for competitions in Hong Kong, Rome, Jaén, Concours international de piano Orléans, and first prize/Grand Prix de la Ville de Paris at the Olivier Messiaen Competition in Paris 2007 a.o.
---
Stanislaw Tichonow
Pianist and musicologist, Stanislaw Tichonow, currently serves as professor on the piano faculty of the Joseph Haydn Conservatory in Eisenstadt, Austria. His students have won more than 70 prizes at international competitions in Italy, France, Finland, Portugal, the U.S., Iran, Spain, Czech Republic, Russia and Austria. An active performer for both piano solo recitals and chamber music, he is also the founder of his own Leschetizky Trio of Vienna. He is a frequent guest lecturer and gives master classes throughout Europe, the U.S. (Yale Summer School of Music) and in the Far East. S. Tichonow is representative of Theodor Leschetizky's tradition. Among his scientific works are more than 35 professional articles in Russian, American, Israeli and Austrian publications and the book "Leschetizky und sein Wiener Kreis" (Vienna, 2001). He received his professional training at the Novosibirsk State M.I.Glinka Conservatory in Russia (M.A. in Piano Performance with I. Slonim) and at the Moscow State P.I. Tchaikovsky Conservatory (D.M.A. in Piano Performance with R. Kehrer and Ph.D. in Musicology with M. Smirnov).
---
Carolyn True
Carolyn True has been described as "an artist with commanding technique, always at the service of the music and capable of taming any tigers the composer has unleashed. " She has performed across the country and overseas, and can be heard via recordings in solo, duo, and chamber settings. True edited two volumes of piano works by Starer and Milhaud, and with duo partner, Bradley Beckman, compiled and edited a graded volume of piano duets (Duet Discoveries). In addition, True is a core member of the award-winning
SOLI Chamber Ensemble
. Her teachers have included three Trues of distinction (Marilyn – precollege, Wesley – undergraduate, Nelita – graduate studies), Eric Heidsieck, Thomas Schumacher, and Jean Barr. Carolyn True currently is on the faculty of Trinity University, where she teaches individual lessons, accompanying, piano ensemble, piano literature, piano pedagogy, and related courses.
---
David Heller

Organist David Heller has risen to prominence as an outstanding performer and pedagogue in the United States. The American Organist has described him as "an eloquent performer," and his playing as "an excellent demonstration of outstanding music making." A native of Wisconsin, Dr. Heller holds degrees from Lawrence University and the Eastman School of Music, which awarded him the prestigious Performer's Certificate in Organ. His teachers have included Miriam Clapp Duncan and Russell Saunders in organ, and Colin Tilney and Lisa Goode Crawford in harpsichord. His post-doctoral organ study was with David Craighead, and improvisation with Gerre Hancock. Dr. Heller joined the faculty of Trinity University in 1986 where he currently serves as Professor of Music and University Organist. In 2012, he was appointed Chair of the Department of Music. MORE…
---
Judy Stafslien
Judy Stafslien, is a Coach/Accompanist at Viterbo University in LaCrosse, Wisconsin, where she received her degrees in piano performance and music education. Well known as a collaborative artist in the upper Midwest she has accompanied soloists and choral groups throughout the United States and Europe. Ms. Stafslien has served as a professional accompanist for the National Association of Teachers of Singing , the Metropolitan Opera District and Regional Audtions, and the Schubert Club Auditions. She has accompanied solo, choral, and chamber works for the Classical Music Festival since 1987.