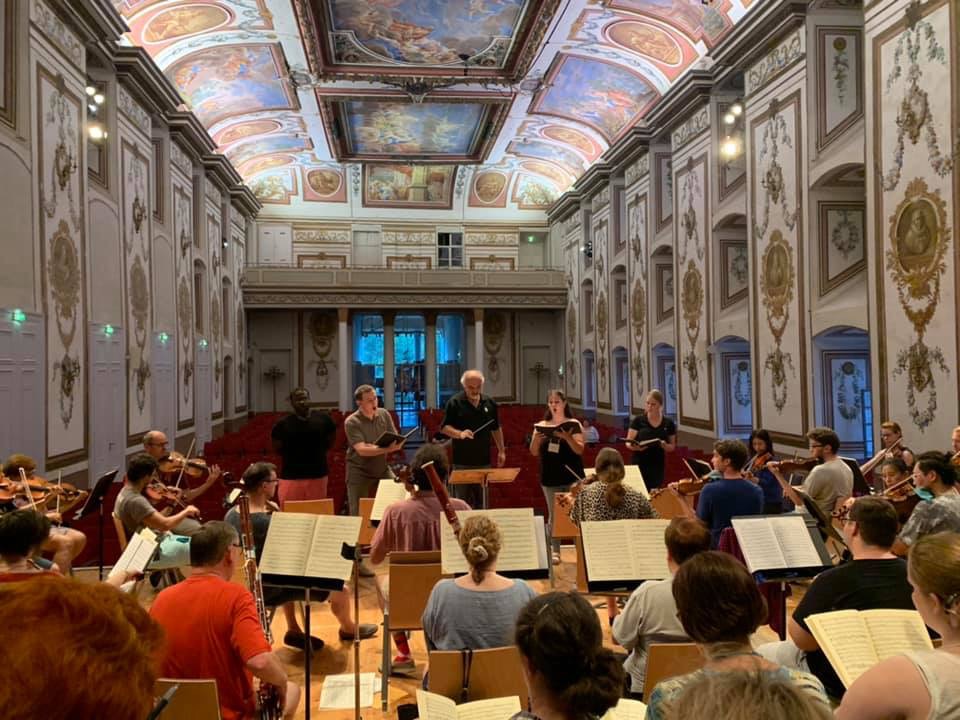 The Classical Music Festival, founded by Don V Moses, has a 49 year history as one of the most successful and longest-running international summer music programs. Held in Eisenstadt, Austria, festival participants have the unique opportunity to study and perform in the same setting that fostered the genius of Joseph Haydn, Beethoven, Mozart and others – scheduled in amazing venues like St. Stephen's Cathedral in Vienna, Bergkirche in Eisenstadt, and the Esterházy Palace, considered one of the great historic and acoustically perfect concert halls in Europe. Recitals, lectures, tours and sightseeing designed to enhance participants' knowledge of Austrian culture complement the busy ten-day schedule.
We were able to return to Eisenstadt in 2023 with a wonderful group of 130 participants, after three years when we were unable to offer the festival due to the global pandemic.

Your support means more than ever right now. We hope you will take this opportunity to support the festival's continuation and our ability to offer scholarships to student singers, orchestra members, and piano performers so they can benefit from this life-changing experience.