Deadline. A completed application should include a non-refundable deposit of $50 for registrations received by February 15 or $100.00 for registrations received after that date.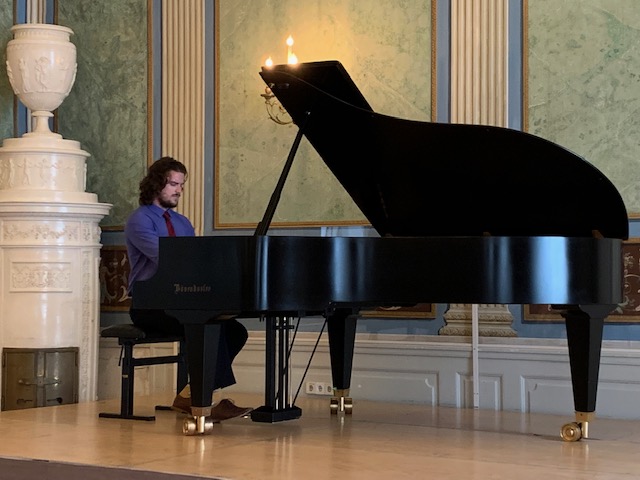 Although we will accept late applicants as space is available, we cannot fully guarantee participation after that date, so early registration is recommended. Maximum enrollment of 30.
Requirements. Those applying as performers must also submit the following materials to Jane Magrath by March 15, 2022 or before:
15 minutes or more performance sample (YouTube link, digital link, or mailed CD/DVD)
Brief summary which includes educational studies, teachers, and performance experience
List of literature studied
A letter of recommendation from current teacher (student applicants only)
Electronic submissions to jmagrath@ou.edu are preferred. If you submit materials by mail, mail to: Jane Magrath, 2010 Trailpine Court, Norman, OK 73072.
You will be informed within two weeks of receipt of your application whether or not you have been accepted. If your application is not accepted, your deposit will be voided and returned. Upon acceptance, you will receive a letter or email confirmation along with a statement showing your balance due and payment schedule. All balances are due by June 1, 2022 and are non-refundable after that date except in case of a certifiable emergency explained in writing.
Payments can be made by check or through Paypal at paypal.me/classicalmusicfest. Payments by check should be made payable to Classical Music Festival and mailed to Classical Music Festival, Attn: Cathy Griffin, 4721 Lake Front Drive, Norman, OK 73072. Festival balances are due in 3 equal payments: Feb. 1, April 1, and June 1.