Enjoy one or more of the optional tours offered during the festival. All tours require a minimum of 20 people. If your selected tour does not meet the minimum, you will be contacted so that you can select another tour or obtain a refund.

Deadlines: Reservations with payment must be received by May 15 for the opera Carmen. All other trip reservations are needed by June 1 with payment due by July 1. Cancellations with refund will be allowed up to July 5, 2023 for all trips except Carmen.

You can make your trip reservations by emailing your reservation information to cathy@cmfadmin.com

---

Thursday, August 10 - Evening of Opera in St. Margarethen for Bizet's Carmen (currently closed; wait list only)
Experience a memorable evening of opera in St. Margarethen's Roman quarry, one of Europe's loveliest open-air stages, located just a short distance from Eisenstadt. The natural setting with its stunning rock formations serves as a spectacular backdrop for these opulent productions. Upon arrival, you will have a special backstage tour. After the tour and during the intermission, visit any of the onsite cafes to enjoy a glass of regional wine or other beverage, appetizing snacks, delicious desserts or warm meals. Bus departs hotels about t 5:45 pm for the 7:00 pm backstage tour and 8:00 pm performance. You should be back in Eisenstadt by 12:00 am. Cost: $125 (includes transportation, ticket, and backstage tour). View complete details here.
NOTE: In the event of adverse weather, the St. Margarethen management reserves the right to delay the start of a performance, or to interrupt a performance and then continue it. If a performance is canceled or interrupted before 45 minutes have elapsed, the ticket price will be refunded.

---
Friday, August 11
Two optional tour destinations are offered on this day, so choose the one that appeals to you.
Trip #1: Tour of Melk Abbey with a river cruise on the Danube and stop in Dürnstein

Enjoy a wonderful day exploring the Wachau Valley with a boat ride on the Danube River and stops in Melk to tour Stift Melk (Melk Abbey) and the medieval town of Dürnstein. Melk is best known for its staggeringly massive Benedictine monastery, which was founded in 1089 in a medieval fortress belonging to the House of Babenberg. After 1,000 years it's still functioning as an abbey and school today. This picture-perfect medieval town of Dürnstein is fairly small, but delightful, with a charming walking lane through the old town, linked to the water front through a few old-style stairways. Up in the hills are the remains of a former fortification where King Richard the Lionhearted was imprisoned in 1192. Tour bus will depart from Eisenstadt hotels at 7:00 am and return by 7:45 pm. Cost: $150 (includes tour admission, tour guide, river cruise, 3-course lunch, and transportation). View details here.

---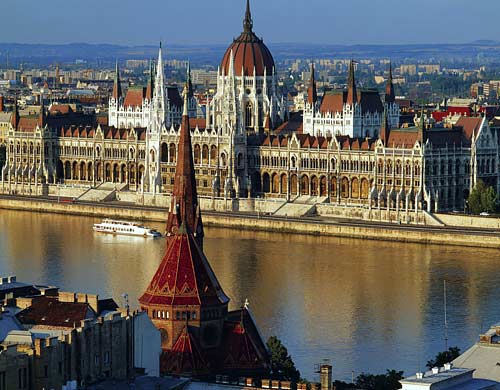 Friday, August 11
Trip #2: Daytrip to Budapest, Hungary -- Enjoy a wonderful day exploring the fascinating city of Budapest, capital of Hungary. This vibrant metropolis of about 1.7 million people, was founded in 896 A.D. and was originally three cities separated by the Danube River -- Pest to the west, Buda to the east, and Óbuda to the north. You will depart from your hotel at 6:45 am for your day of sightseeing and arrive about 10:00 am for a 3 hour city tour (bus and walking). At 1:00 pm, we will head to Trofea Grill Restuarant for lunch. Following lunch, you will have time on your own to explore the city or do some shopping before reboarding your bus at 5:00 pm. Buses will depart Eisenstadt at 6:45 am and arrive back in Eisenstadt about 8:30 pm. Cost: $135 (includes tour guide, 3 course lunch excluding beverage, and transportation). View details here.


---
Sunday, August 13 - Vienna State Opera (Wiener Staatsoper) - 2:00 pm tour

Take a glimpse behind the scenes of the world's largest repertory theatre and discover many things that remain hidden from the evening audience. On this 45 minute tour, you will hear many interesting facts about the building's history, its architecture and how an opera house is run. From the foyer, we take the grand staircase to the state rooms (Tea Salon, Marble Hall, Schwind Foyer, Gustave Mahler Hall) before we reach the auditorium (catching a look at the stage). The Vienna State Opera is one of the busiest opera houses in the world producing 50 to 60 operas in a repertory system per year and ten ballet productions in more than 350 performances. Members of the Vienna Philharmonic are recruited from its orchestra. First opened in 1869, the year 2019 marks the 150th anniversary of the Vienna Opera House. Gustav Mahler and Herbert von Karajan are among the many conductors who have served as artistic directors. Cost: No charge for registered participants but reservations required.
---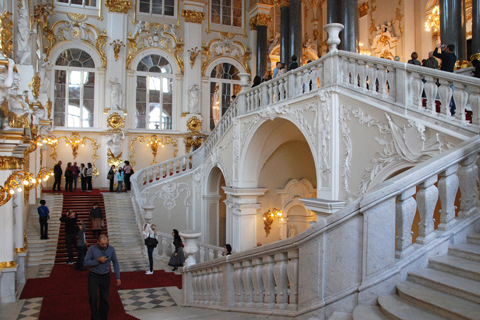 Monday, Aug. 14

Two optional tour destinations are offered on this day, so choose the one that appeals to you.
Trip #3: Sightseeing in Vienna
Enjoy a spectacular day of sightseeing in Vienna beginning with an exclusive 90-minute guided tour of Liechtenstein City Palace, owned by one of Europe's oldest noble families. Your tour guide will then take you on a walking tour through the Vienna City Center to view historial landmarks including the Burgtheater, City Hall, Parliament, Spanish Riding School and more. After the tour, enjoy a 3-course lunch in a popular
restaurant in the city center. We will then drive into Vienna's city center and then make our way to the Musikverein, home to the Vienna Philharmonic. for a guided tour through the beautiful performance hall where the famous New Year's Eve concert takes place. Bus will depart hotels at 7:30 am and return you to Eisenstadt by 5:00 pm. Cost: $180 (includes tour admissions, tour guide, 3-course lunch excluding beverage, transportation). View details here.

---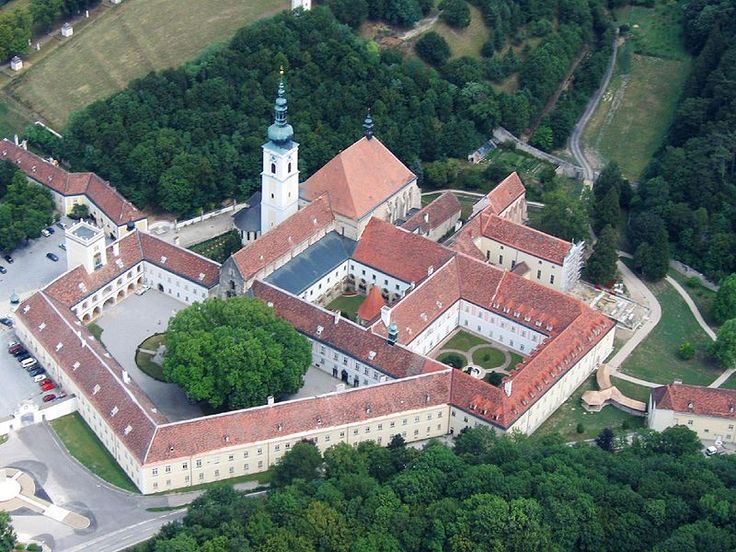 Monday, Aug. 14
Trip 4: Stift Heiligenkreuz & Baden
Spend the day in Lower Austria to visit Baden and Heiligenkreuz in the picturesque Vienna Woods to tour the beautiful medieval monastery and hear the famous monks sing their Chorgebet, mid-day chant. You will first go to Baden for a 2 hour city walking tour where Beethoven stayed numerous times during the summers working on many of his compositions. You will then head to Stift Heiligenkruez, the second oldest Cictercian monastery in the world and the oldest continuously active and inhabited one, founded in 1133. You will tour the monastery which currently has 77 members, 18 affiliated parishes and a Pontifical Theological Academy founded in 1802 with about 180 students --- and hear the 20 minute mid-day prayer sung by the monks. You will then enjoy a 3-course lunch at Klostergastof Heiligenkreuz. Bus departs at 7:30 am and arrives back in Eisenstadt by 3:30 pm. Cost: $120 (includes tour admission, tour guide, 3-course lunch excluding beverage, and transportation). View details here.